This morning I woke up and cursed inwardly at the out-of-control situation. This is just one of those extremely rare occasions that I can possibly dislike working from home. But not yet. My lovely neighbor above was aggressively hacking tiles and drilling what not. I've had a pretty long Sunday and I woke up in the middle of the night to follow up on emails and posted some job listing looking for part time staff. Hence, the noise pollution was killing me to the core and it totally didn't help in getting me to concentrate on striking off my Monday to-do list. Well, having said that my lovely neighbor is fully entitled to the full range of renovation activities during normal daylight hours. No one to blame but my reversed timezone.
So, is this one of the downside of working from home?
On a side not, my perfect idea of a cozy home office:
Super gorgeous blue organized desk space. *Heart*
Credits to the original source (forgotten where I got this image from)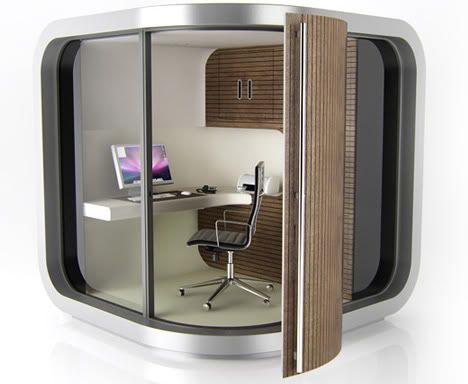 Oh so contemporary and cool!
Credits to homedesigndecorates.com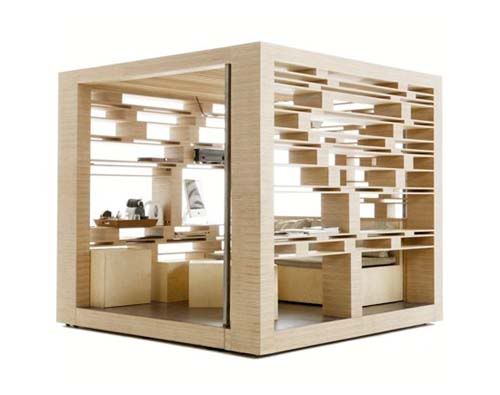 Mobile home office studio cubes by Atelier 37.2. Definitely earned a space in my wish list!
View more interesting configurations at Best Top Design.
Cozy space design.
Credits to 12 Modern Home Office Ideas
Mental note, I must remember to throw in some soundproofing into the package. What is your idea of a perfect home office?